Ambula offers powerful self-serve tools that allow you to create your own EMR experience that integrated with your workflow
Capture detailed information about anesthesia administration, including medication dosages, start and stop times, and any complications that may arise during the procedure. You can also record information about the patient's preoperative condition, allergies, and other important medical information to ensure safe anesthesia administration.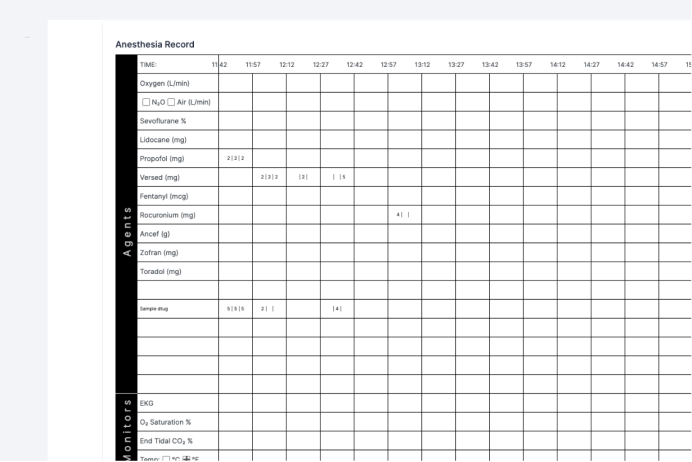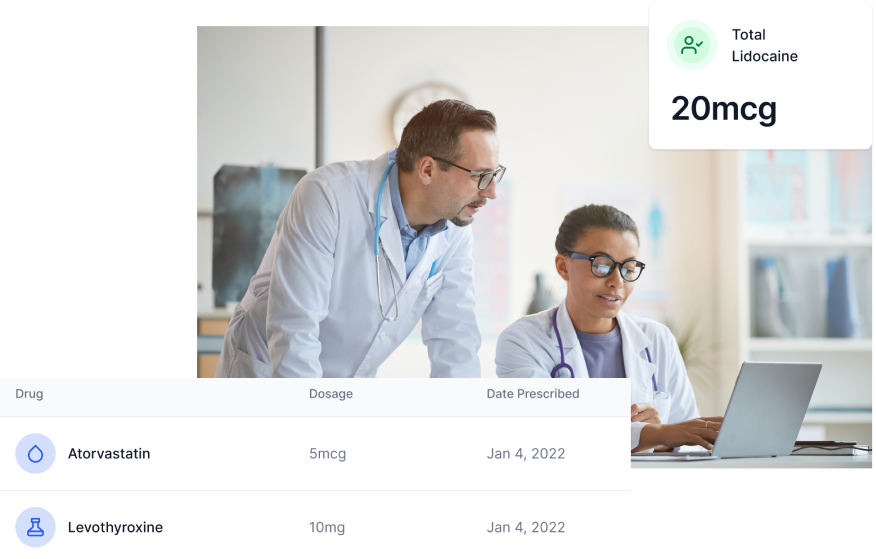 Ambula automatically calculates medication dosages, making it easier to administer medication accurately and safely. This saves time for your staff, reducing the potential for errors in manual calculations.
Integrate with other features of Ambula's EMR software, including patient charts, medication management, and scheduling, so you can manage all aspects of patient care in one place. This ensures you have a complete and accurate picture of the patient's medical history and current condition, allowing you to provide the best possible care.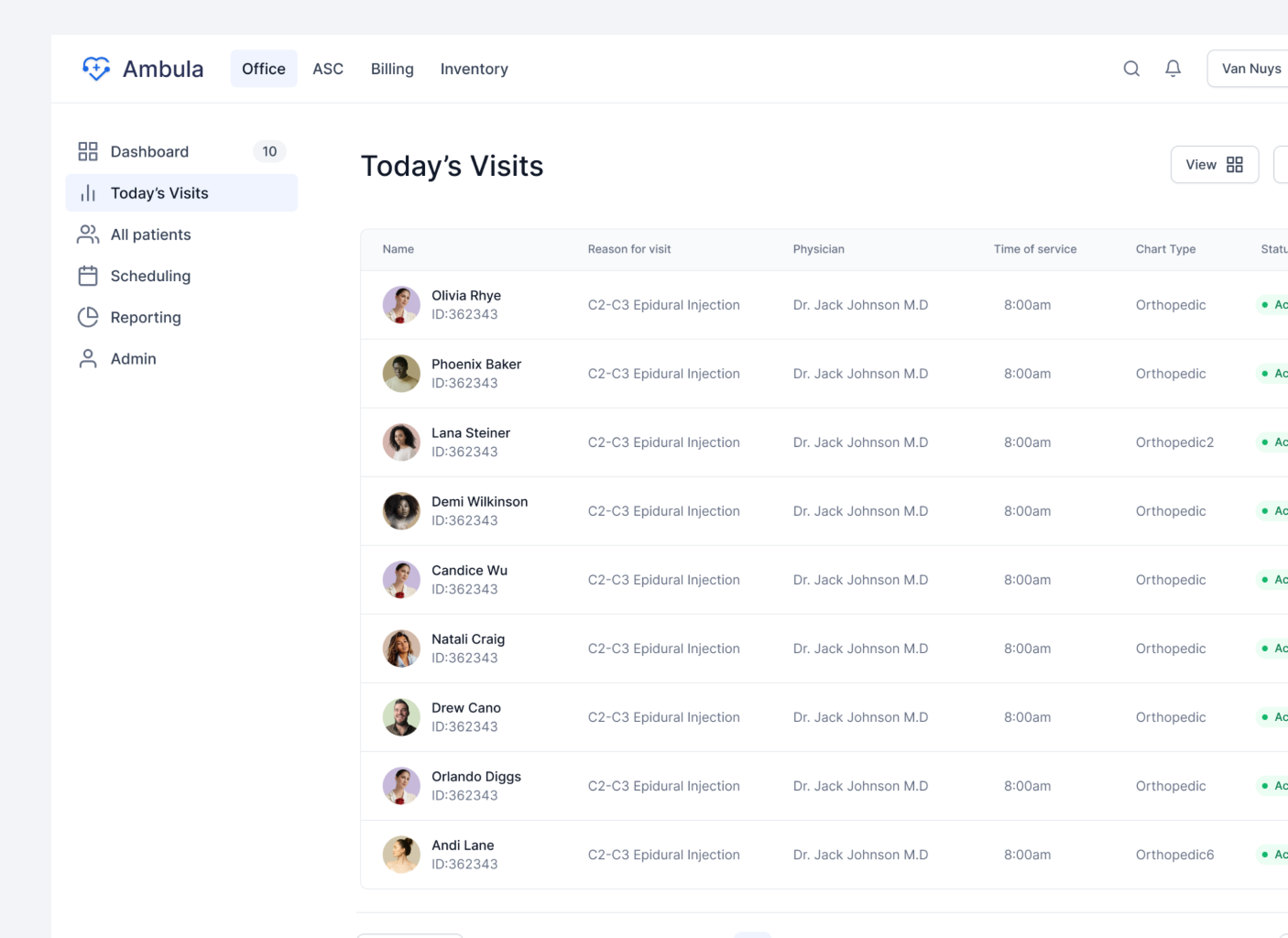 A new way to work awaits you
Schedule a demo with our practice success manager to show you how to save 2 hours a day & boost patient volume.
Frequently asked questions
Everything you need to know about the product and billing.