eClinicalworks EHR Review
History of the Company
eClinicalWorks was established in 1999 to digitize the medical industry and eliminate paperwork from doctors' offices. The company aimed to streamline communication and workflows between healthcare providers and other parties, such as pharmacies, laboratories, and supply chains.
Over the years, eClinicalWorks has expanded its mission to redefine the possibilities of healthcare IT. Today, the company serves over 150,000 doctors, nurse practitioners, and 850,000 medical professionals worldwide through its unified cloud-based software solutions. eClinicalWorks has consistently delivered exceptional results, as evidenced by its 2022 revenues of $788 million.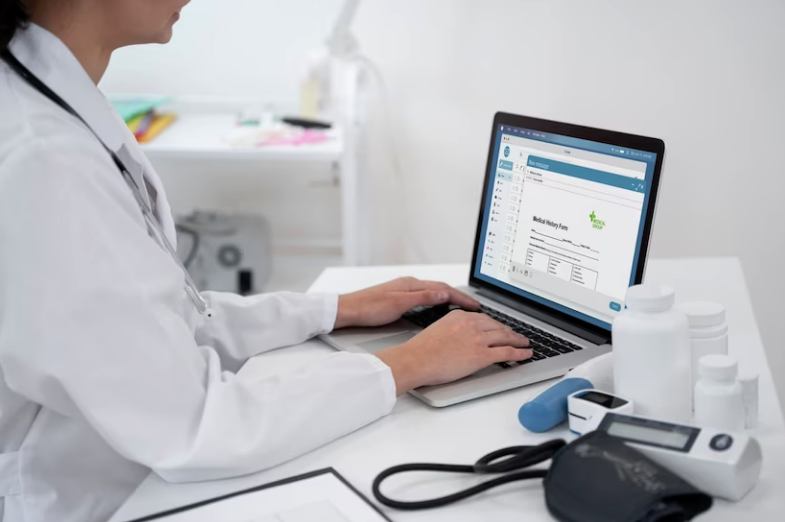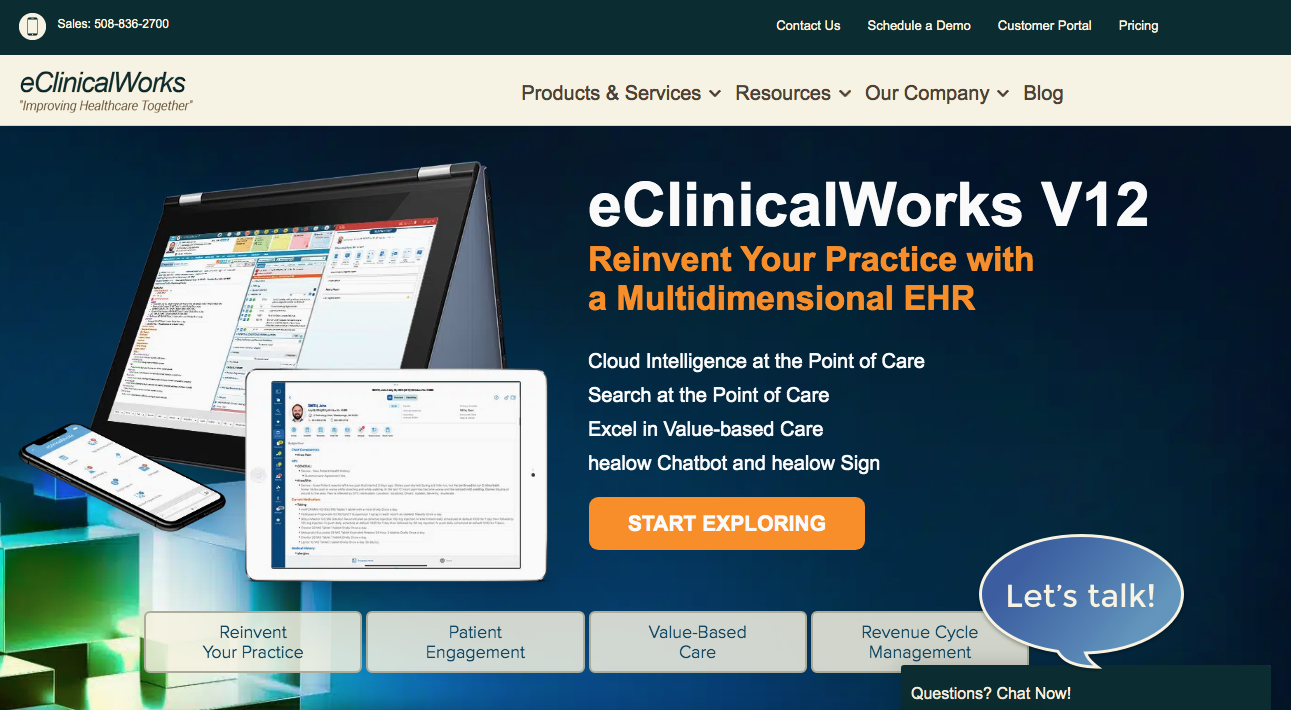 Features Overview
eClinicalWorks offers a comprehensive suite of healthcare IT solutions, including electronic medical records (EMR), electronic health records (EHR), and practice management systems (PM). This e-clinical system boasts various features that cater to various aspects of healthcare operations, allowing medical professionals to deliver quality care more efficiently.
Pros
Comprehensive Suite of Solutions: eClinicalWorks offers an extensive range of healthcare IT products, catering to different aspects of medical practice management and patient care.

Cloud-Based Architecture: The eClinicalWorks Grid Cloud ensures fast, reliable, and secure patient and practice data access.

Interoperability: eClinicalWorks' systems facilitate seamless communication and data exchange between healthcare providers.

Responsive Customer Support: The company offers exceptional customer support, promptly addressing any issues or concerns.

Continuous Innovation: eClinicalWorks consistently updates its software and incorporates new features based on the evolving needs of the healthcare industry.
Cons
Learning Curve: Some users may find eClinicalWorks' software to be complex and may require time and training to become proficient.

Occasional Software Bugs: Some users have reported encountering occasional software bugs and glitches. However, eClinicalWorks' responsive customer support team typically resolves these issues promptly.

Limited Customization Options: Certain aspects of eClinicalWorks' software may not offer extensive customization options, which may pose challenges to some medical practices with specific requirements.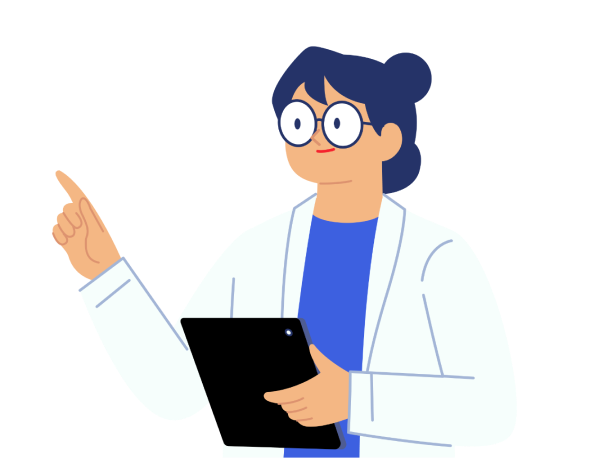 Conclusion
eClinicalWorks is a leading healthcare IT provider that offers a comprehensive range of solutions to medical professionals worldwide. Its versatile software, cloud-based architecture, and commitment to continuous innovation make it a popular choice among healthcare providers looking to streamline their operations and deliver outstanding patient care. However, some users may encounter a learning curve in mastering the software or limited customization options. Despite these drawbacks, eClinicalWorks remains an excellent choice for medical practices seeking reliable and robust healthcare IT solutions.