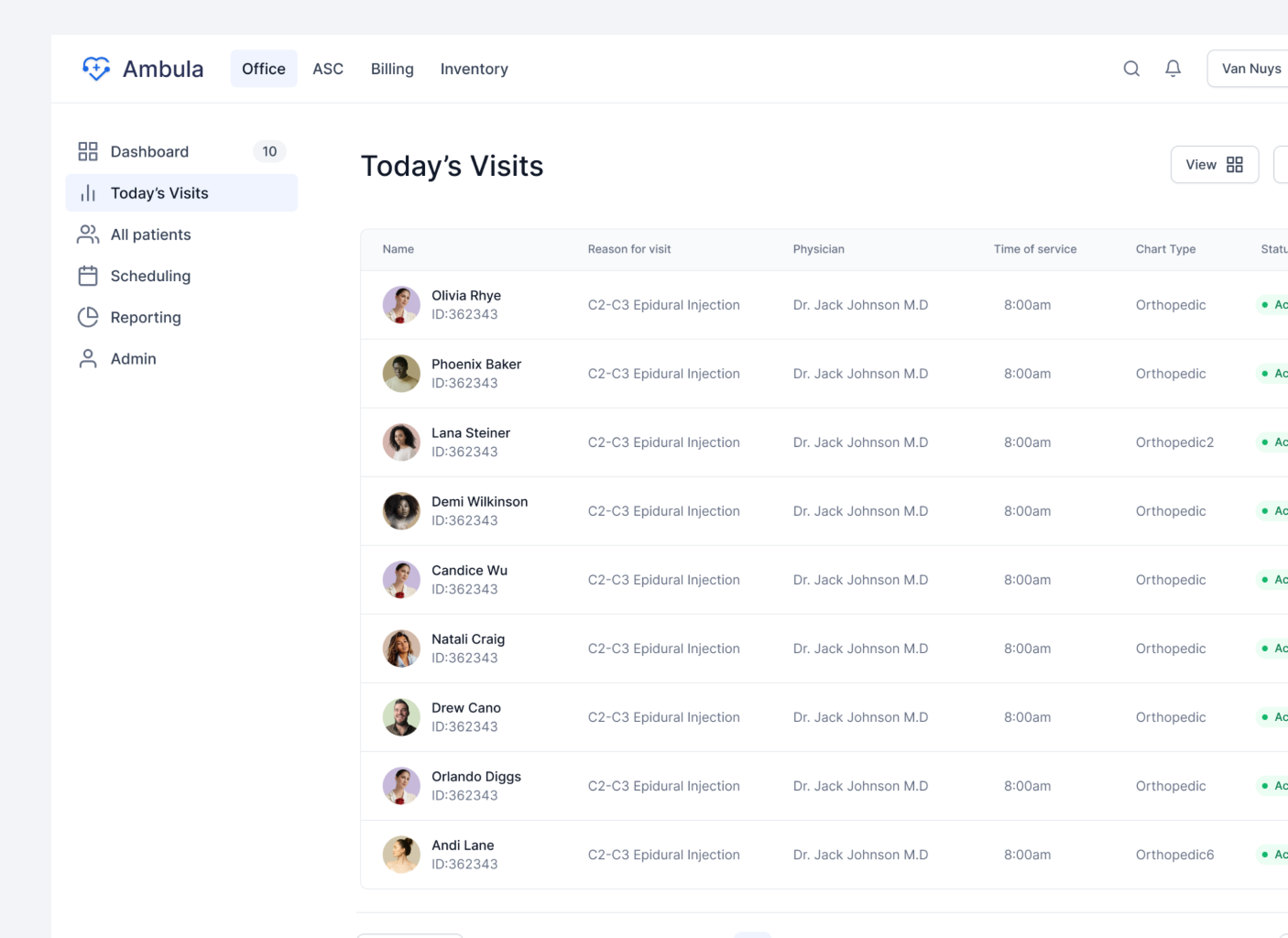 Scheduling simplified
Enough of the phone tag with your patients, save hours a day and reduce no-shows with Ambula's scheduling platform.
Allow patients to schedule and reschedule themseleves

Send patients digital intake forms for them to fill out before their viist

Sync all schedules into Ambula's EMR

Electronic Medical Record
Customize your own charts with our form builder. Build consent forms, medical forms, surveys, preference cards, and more.

Create you own workflow that is personalized to your surgery center and practice.

Unleash the power of your data and generate a report on every piece of data you collect.

Allow patients to fill up their forms before their visit. Sync their forms straight to their chart.

Scheduling just got easier with automated reminders, physician calendar views, and more.

Reduce countless of hours faxing and emailing by syncing your ASC with the office in real time.
Frequently asked questions
Everything you need to know about the product and billing.