Empowering Physicians: Comprehensive Review of Top 10 EMR Systems in 2023
Searching for the optimal Electronic Medical Record (EMR/EHR) solution for your practice?
Ambula Health, Epic, Praxis EMR, Cerner, GE Centricity, Nextech, eClinicalWorks, Athenahealth, Allscripts, Nextgen, Meditech.
Navigating the healthcare industry in the digital age is uncharted territory for many. The introduction of Electronic Medical Records (EMR) and Electronic Health Records (EHR) systems has revolutionized the way healthcare professionals maintain patient data, administer care, and conduct day-to-day administrative processes. These software solutions are designed to simplify and enhance medical practices by providing a streamlined system for accessing and documenting patient records and coordinating care.
An EMR system is essentially a digital rendition of a patient's chart. It encompasses all the standard medical and clinical data individual healthcare practitioners collect. EMR systems render medical practices more efficient, significantly reducing the burden of administrative tasks. On the other hand, EHR systems go a step beyond by comprehensively recording the patient's history across multiple practices to provide an extensive health narrative. An EHR system is a digital health record interconnected across the healthcare continuum.
These systems, together with other technological advancements such as patient portals, cloud-based services, integrated practice management software, and revenue cycle management (RCM) tools, are intricately reshaping the healthcare industry landscape. They offer substantial benefits to providers, enhancing patient care, streamlining workflows, and fostering precision in medical billing.
This page explores some of the best EMR systems, elucidating their role in healthcare practices and their benefits to providers, medical professionals, and patients. We also open discourse on recent advancements and prospects in health information technology. Join us as we delve into the future of healthcare – a future that rests securely in the hands of robust, intuitive, and flexible EMR and EHR systems.
Here are the Top Ten EHR/EMR systems according to physician users.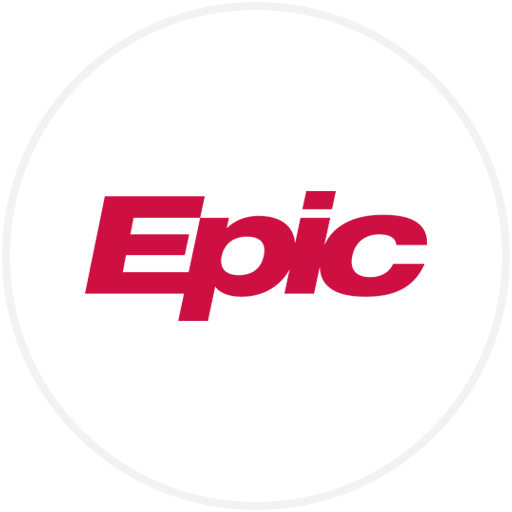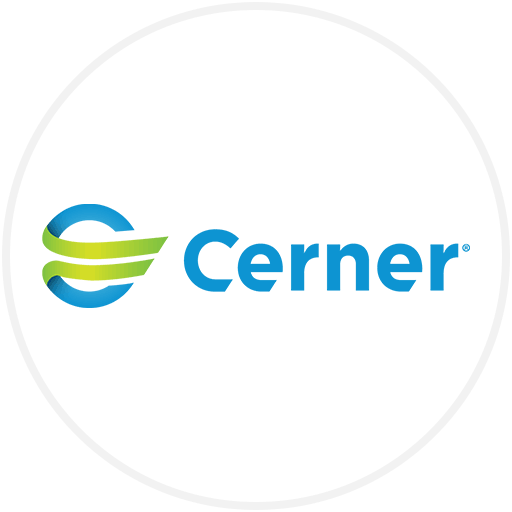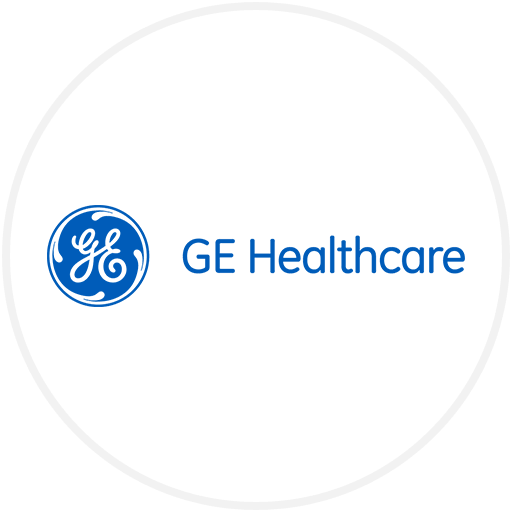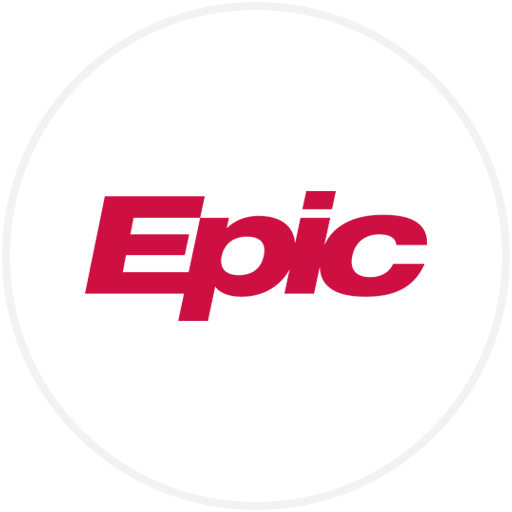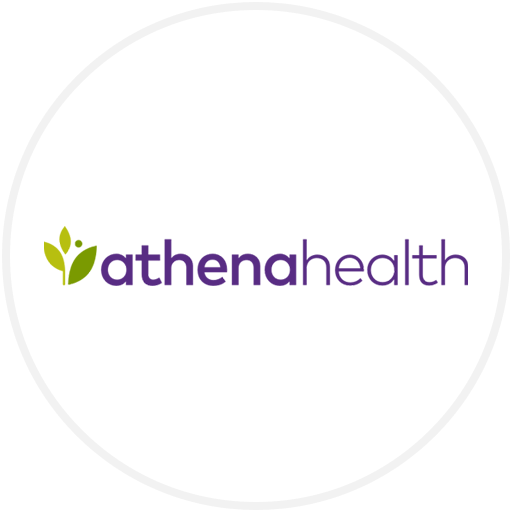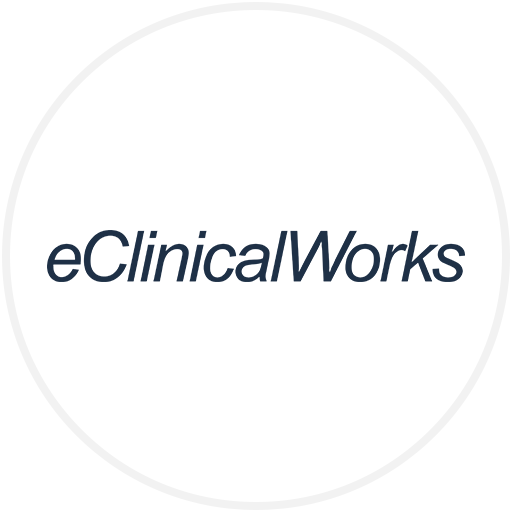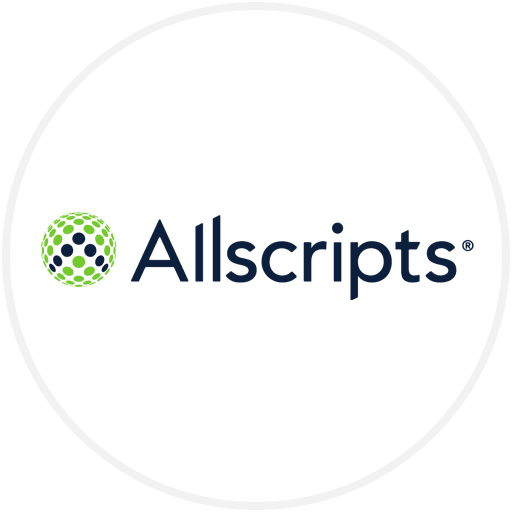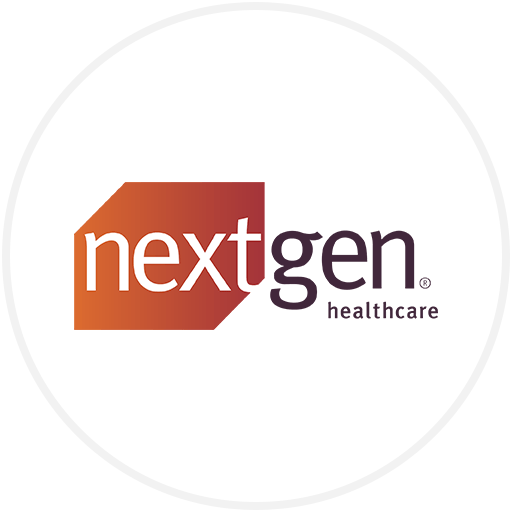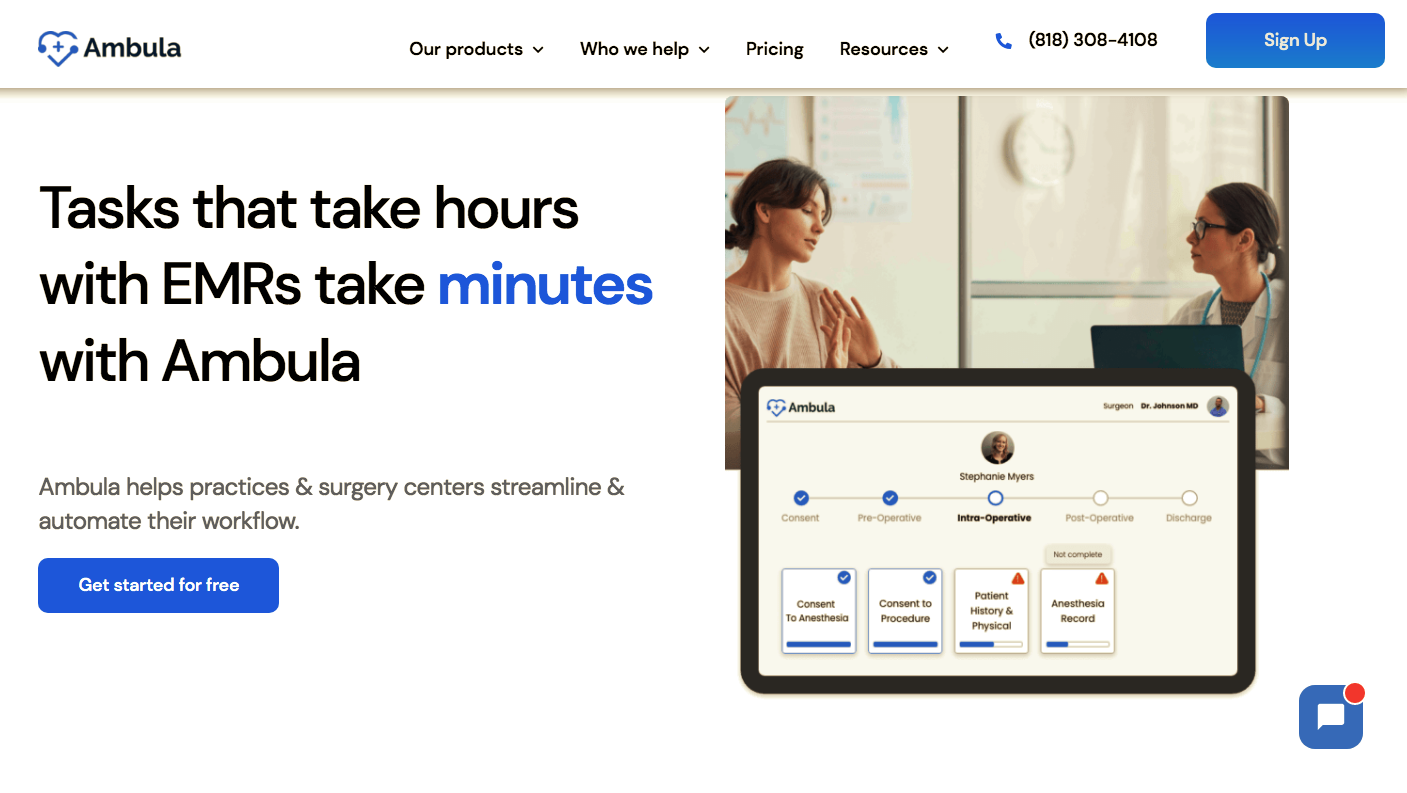 1. Ambula
Most EMR systems are still stuck in 2005.  Ambula believes in providing modern, simple to use tech that creates an impact. Ambula is primarily focused on serving ASCs across the nation. We specialize in orthopedic, pain management, and personal injury ASCs.
---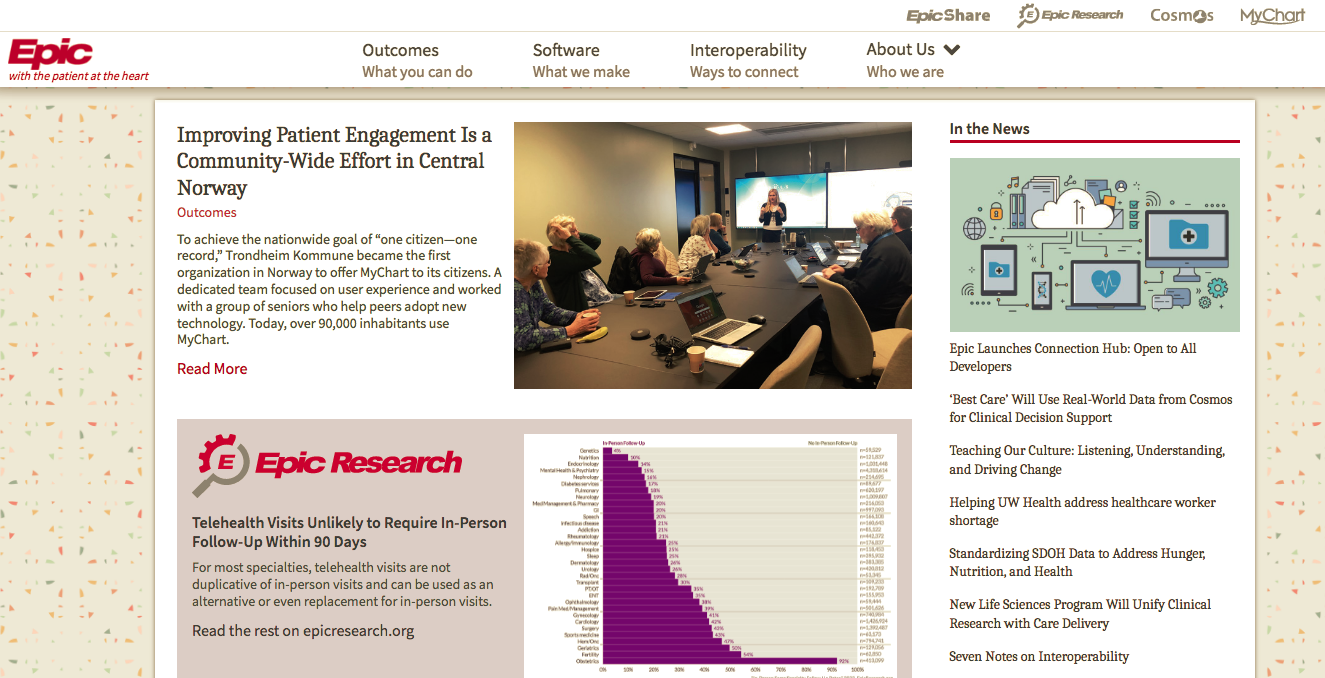 Epic Systems was one of the first providers of electronic health records since its founding in 1979. Epic mainly focuses on medical groups such as community hospitals, academic medical centers, multi-specialty groups, independent practices, and rehab centers. KLAS has ranked Epic's EHR as the best in KLAS for five years in the largest segment. The company is employee-owned and developer-led, with its built-in software house.
Feature
Customizable User Interface
Interoperability and Integration
Comprehensive modules
MyChart Patient Portal
Population Health Management
Artificial Intelligence and Machine Learning
Clinical Decision Support
---





Cerner Corporation, a Kansas City-based company, has become a leading name in the world of Electronic Medical Record systems (EMR). With a comprehensive suite of solutions, Cerner's EHR platform is specifically designed to enhance patient care for various medical specialties, streamline clinical workflows and improve the revenue cycle.
Features
Interoperability and Data Integration
Customizable Modules and Care Plans
Advanced Analytics and Reporting
Patient Portal
Mobile Access
Revenue Cycle Management
Clinical Decision Support
---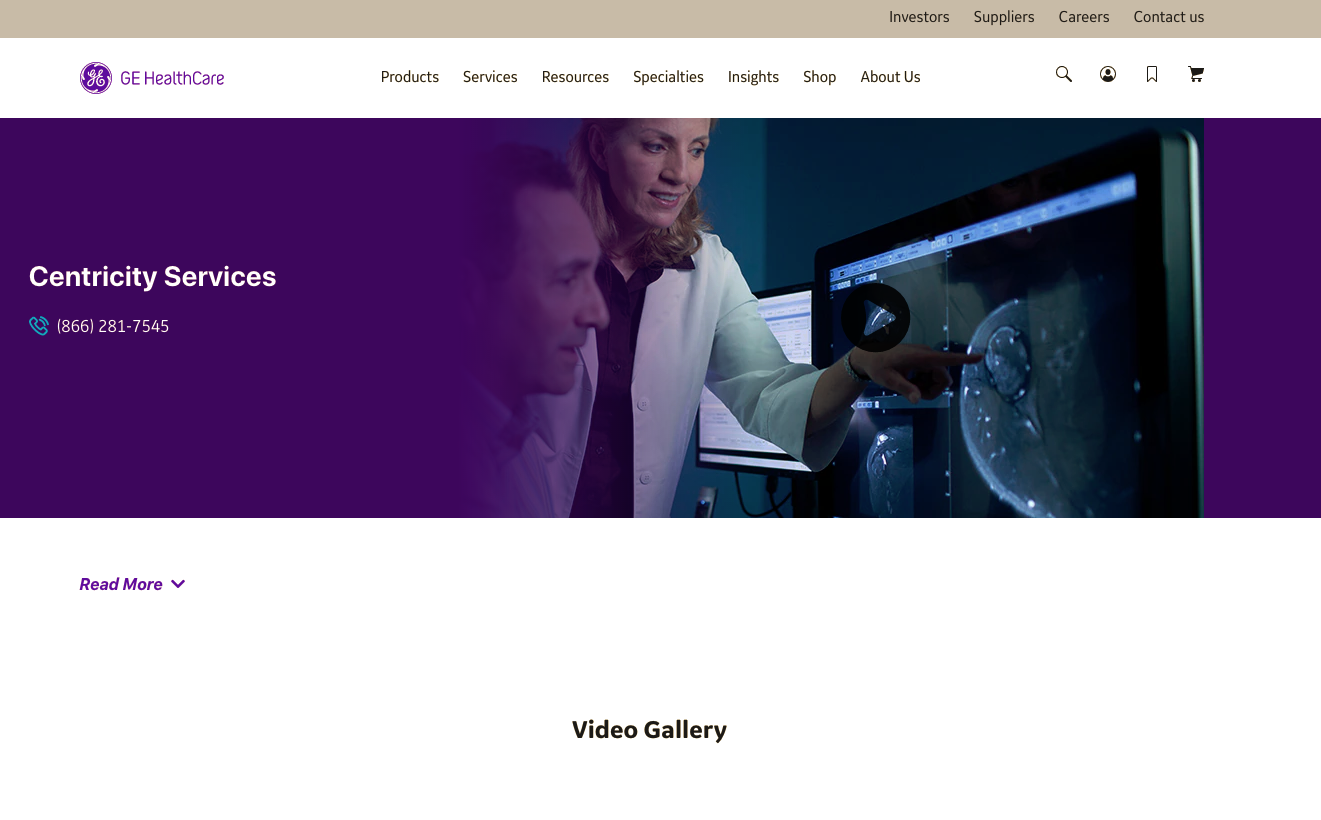 4. Ge Healthcare
GE Healthcare is a leading global medical technology and digital solutions innovator with a history of more than 100 years in the industry. A subsidiary of General Electric, GE Healthcare specifically focuses on creating medical equipment and technological solutions to improve patient care. Their product portfolio includes medical imaging machines, diagnostics, patient monitoring systems, drug discovery, and biopharmaceutical manufacturing technologies. They operate in over 100 countries, and their mission is to improve lives in the moments that matter.
---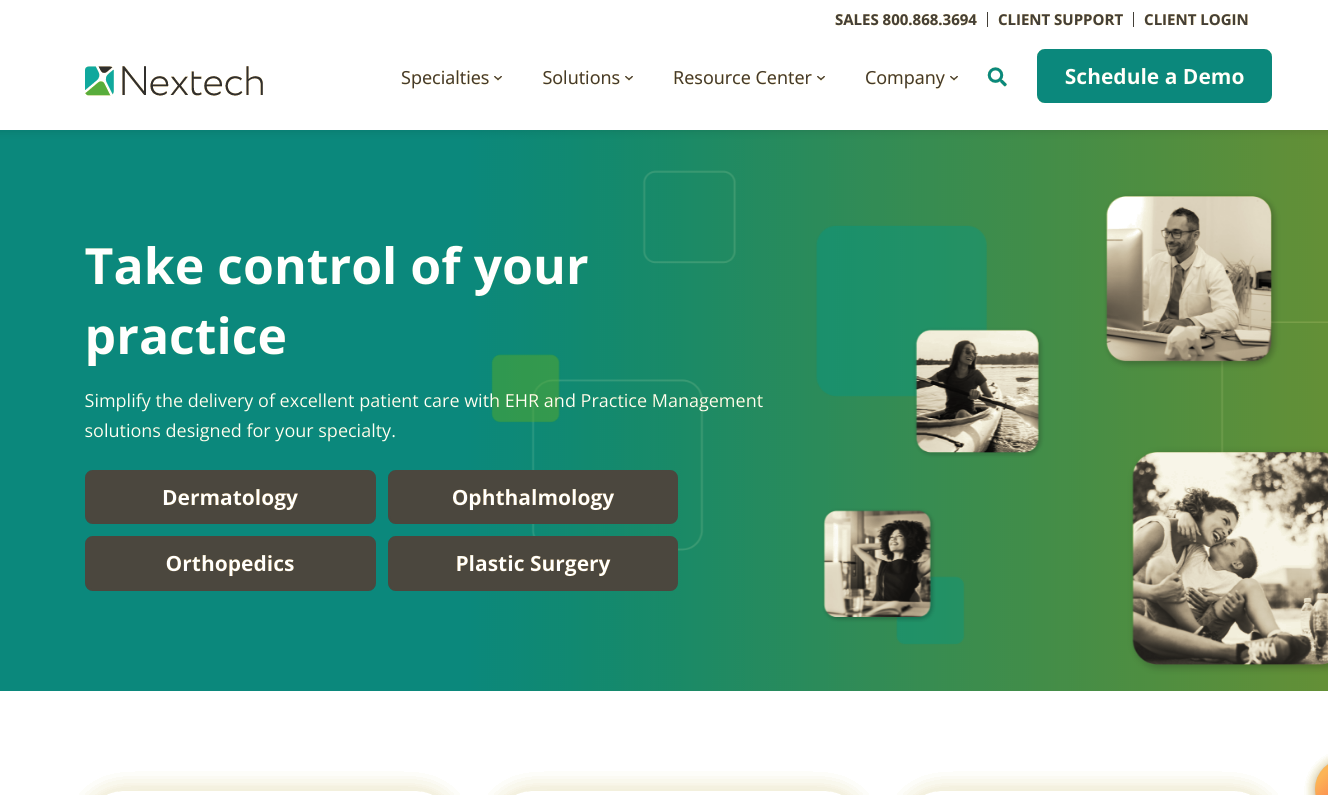 5. Nextech
Nextech has proven to be the ultimate tech-oriented solution for specialized healthcare providers and practitioners ever since its establishment in 1997. Our prime objective at Nextech is to provide smart, user-friendly, fully-incorporated solutions boosting the ability of specialty doctors to increase their work efficiency, improve their medical record precision, and grow their practice's profit margins considerably. Serving over 16,000 providers and 5,500 practices, Nextech specializes in the clinical fields of Ophthalmology, Plastic Surgery, Dermatology, and Orthopedics.
---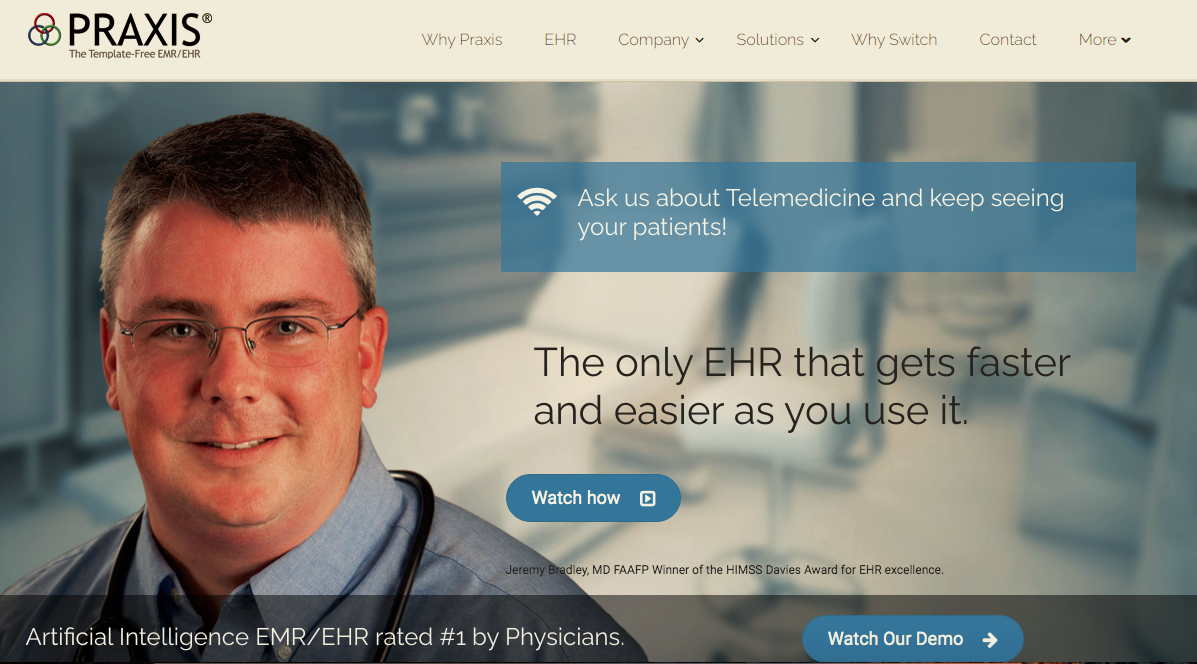 The pioneering history of Praxis EMR, also known as Infor-Med Corporation, dates back to 1989 when an in-house physician established it to improve the delivery of patient care. The company was born from a need to create a more efficient, intuitive, and customizable way to handle the perennial flow of patients' medical records. Fast-forward three decades or so, Praxis EMR stands as a powerful tool that not only meets the needs of a healthcare establishment but also paints a coherent medical history for its patients.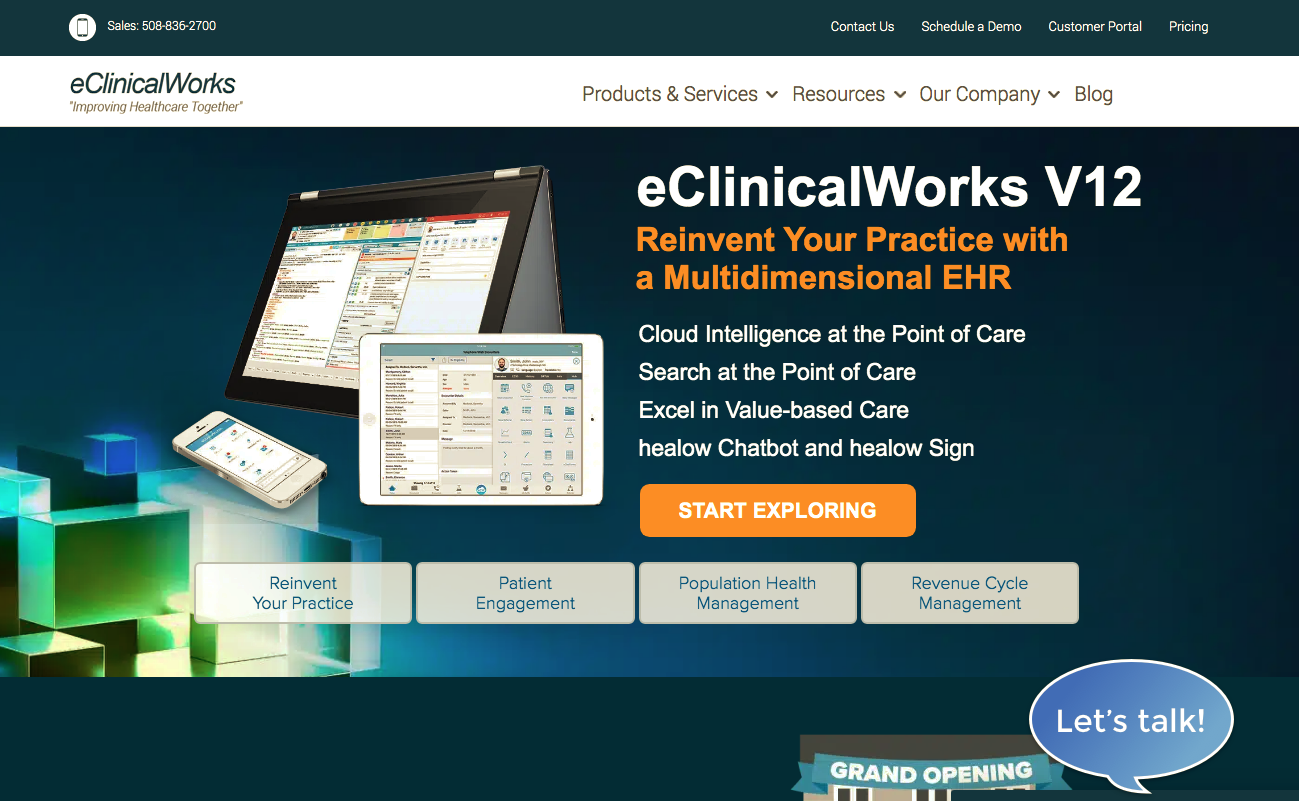 eClinicalWorks was established in 1999 to digitize the medical industry and eliminate paperwork from doctors' offices. The company aimed to streamline communication and workflows between healthcare providers and other parties, such as pharmacies, laboratories, and supply chains.
---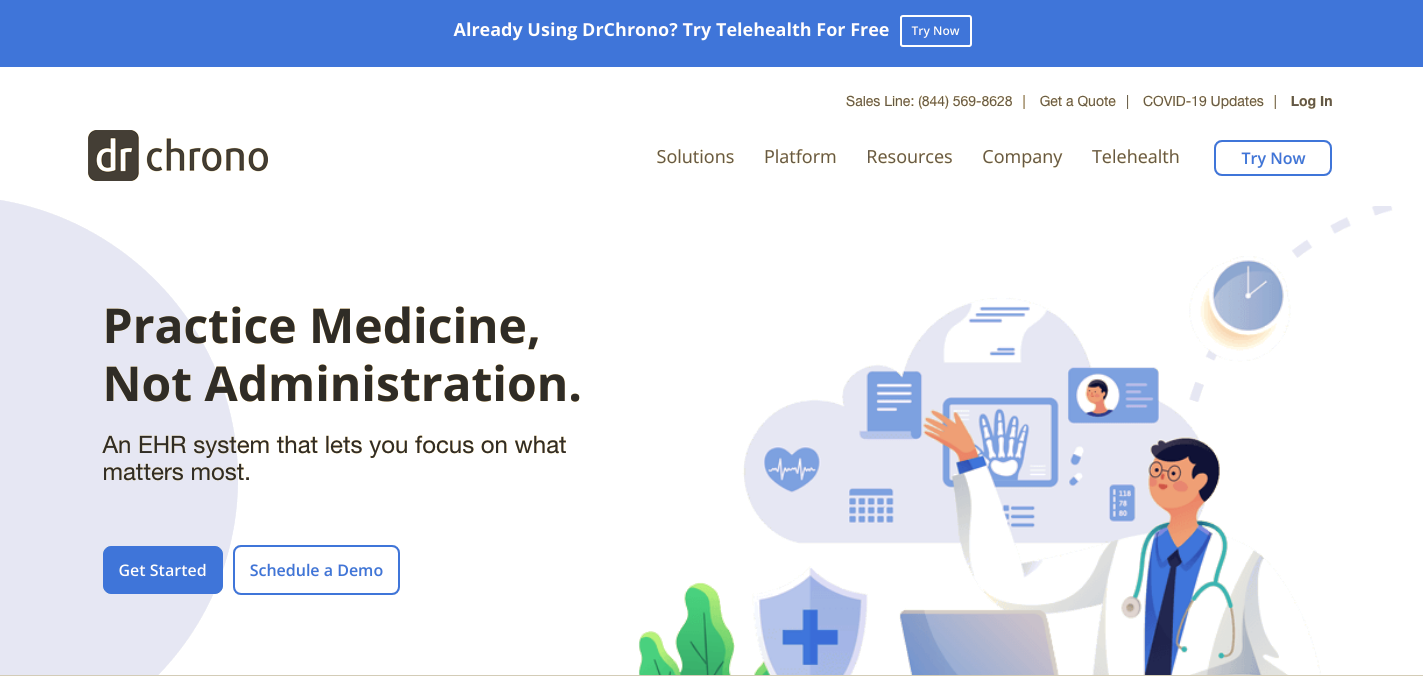 8. DrChrono
DrChrono EHR is an all-in-one software solution for healthcare providers that includes customizable medical forms, a HIPAA-compliant patient portal, medical billing platform, practice management, and more. Their clinical workflow and charting functionalities make the system stand out among other healthcare app developers. With DrChrono's intuitive and user-friendly interface, you can easily navigate the electronic health record system, ensuring minimal downtime when familiarizing it.
Feature
Cloud-based platform
Customizable templates
Integrated billing
Appointment scheduling and reminders
E-Prescribing
Telehealth integration
Lab and imaging integration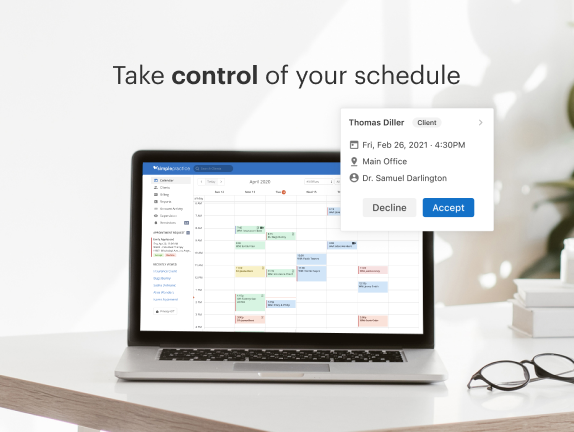 SimplePractice was founded in 2012 by Howard Spector and Ralph Zimmerman, who identified a need for a user-friendly and intuitive electronic medical records (EMR) system tailored explicitly for mental health professionals. They aimed to create a platform to streamline administrative tasks and improve the overall practice management experience for therapists and small private practices.
Feature
EHR management
Appointment scheduling
Telemedicine
e-Prescribing
Patient portals
Medical billing and coding
Interoperability
Clinical decision support
Analytics and Reporting
Security and compliance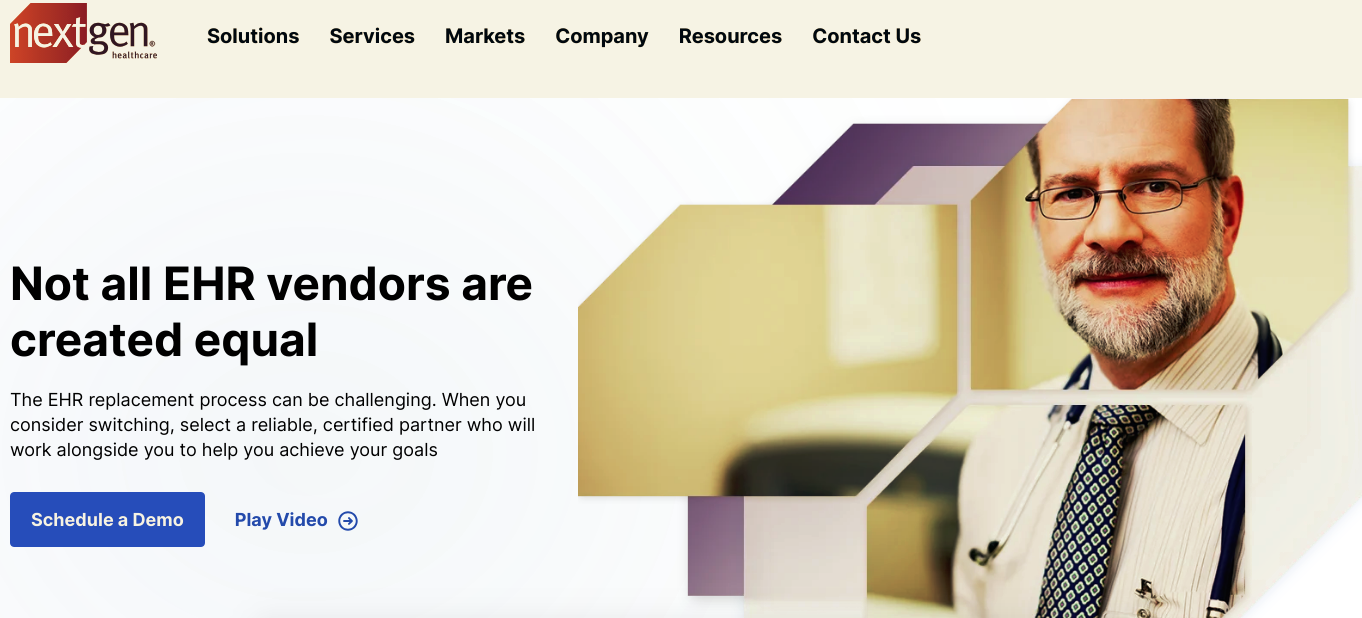 The Nextgen company was founded in 1974 as Quality Systems, Inc. (QSI) and initially focused on developing software for dental practices. Over the years, it expanded its offerings to include EHR and practice management solutions for various healthcare specialties.
NextGen Healthcare provides various solutions and services designed to help healthcare providers improve patient care, streamline workflows, and enhance practice efficiency. Their products include NextGen Enterprise EHR, NextGen Office (formerly known as MediTouch), and NextGen Practice Solutions.
Feature
Comprehensive EHR Solution
Interoperability and Connectivity
Patient Portal
Population Health Management
Revenue Cycle Management
Telehealth Solutions
Analytics and Reporting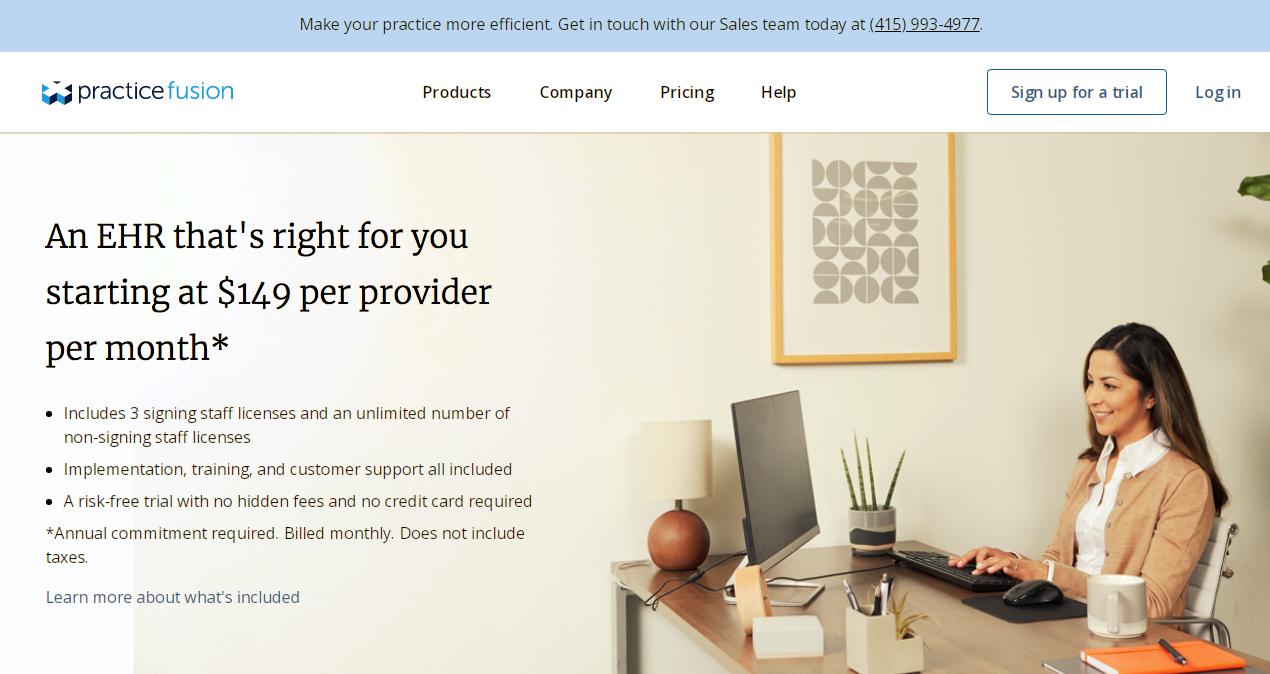 Practice Fusion was founded in 2005 by Ryan Howard, a technology entrepreneur. The company aimed to develop an easy-to-use, cloud-based EHR system accessible to healthcare providers of all sizes. Practice Fusion experienced significant growth in the following years, attracting users and investors. The company raised substantial funding through various rounds, including investments from notable venture capital firms. This funding allowed Practice Fusion to expand its product offerings and increase its user base.
Feature
Comprehensive patient records
Interoperability
Documentation tools
Decision support tools
Population health management
Patient engagement
Revenue cycle management
Telehealth and virtual care capabilities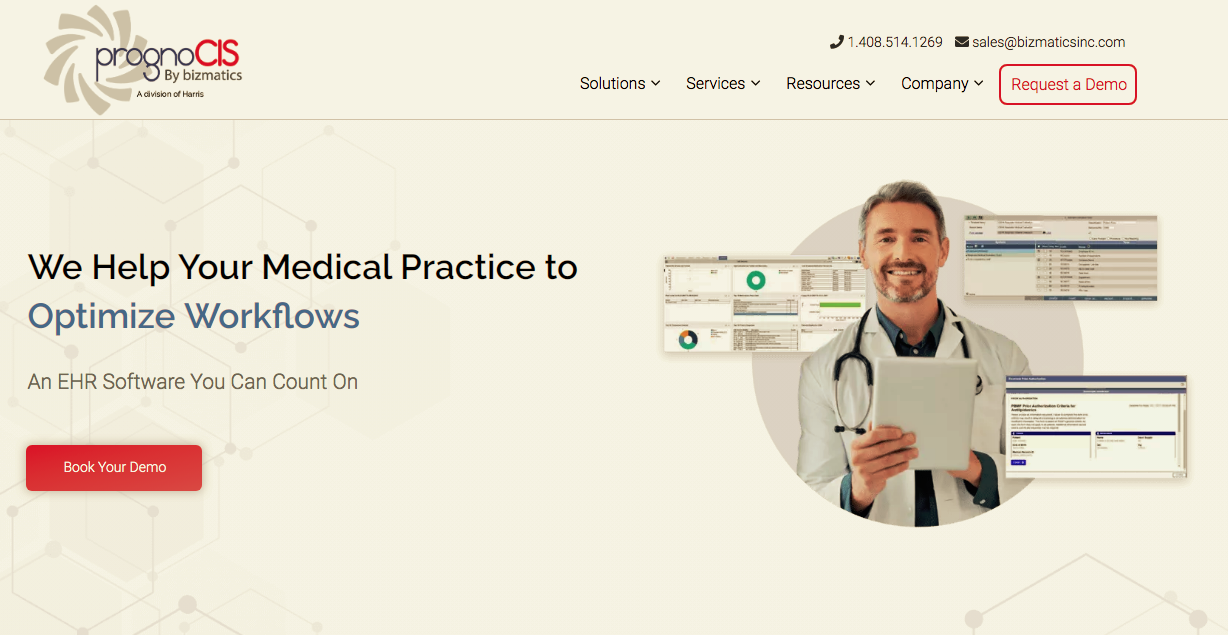 PrognoCIS developed by Bizmatics Inc. It is designed to assist healthcare providers in managing patient medical records and facilitating various clinical workflows.
PrognoCIS offers a comprehensive set of features to support healthcare practices. It includes functionalities such as electronic charting, e-prescribing, lab integrations, scheduling, billing, and reporting. The system is customizable to meet the specific needs of different specialties and enables providers to efficiently manage patient encounters and documentation.

DaVita is a company that specializes in providing healthcare solutions for patients with chronic kidney disease and dialysis. Over the years, they have committed themselves to help nephrology healthcare providers and their patients, offering innovative software and patient care solutions. One such tool is the Falcon Silver EHR software, a product designed specifically for nephrology practices, dialysis clinics, and DaVita dialysis centers.
Here are the key factors that demand careful consideration when choosing the Ehr in 2023
The Role of EMR software in Patient Care
EMR and EHR systems serve a pivotal role in patient care from both health care providers' and healthcare professionals' perspectives. These digital software solutions help them instantly access patient data, including medical history and previous clinical documentation. This gives providers a holistic picture of the patient's entire care cycle, leading to a more strategic, personalized approach toward patient care.
Accessibility to comprehensive patient medical history, including their previous diagnoses, treatment plans, allergies, lab results, and beyond, is now only a few clicks away owing to the incorporation of EMR and EHR systems. This revolutionizing accessibility has rendered siloed healthcare a thing of yesteryears, enabling medical professionals to make informed decisions for superior patient outcomes.
The Importance of Practice Management Software in Medical Practices
Practice management software streamlines administrative tasks for healthcare organizations, allowing them to focus more on patient care. EMR solutions like InSync Healthcare Solutions and NextGen Healthcare are invaluable from managing patient portals to providing integrated practice management. These software providers offer cloud-based services, allowing convenient access for medical providers.
Practice management software possess the ability to synchronize all medical procedures such as scheduling patients, coding visits, managing billing cycles, maintaining charts and reports, and monitoring the revenue cycle. This unification of administrative tasks frees up time and resources for healthcare providers to allocate to their patients, thus enhancing the quality of care extended.
Advantages of Cloud-based EHR Software for Independent and Specialty Practices
Independent practices, including mental and behavioral health practices, have found cloud-based EHR software advantageous. This software facilitates efficient practice management and enables patient-physician communication, claims management, medication management, and lab integration. The ease of accessing patient history, even from mobile devices, makes it the best choice for practicing family physicians.
How EMR Systems Simplify Medical Billing
EMR and practice management go hand-in-hand when it comes to streamlining medical billing. With the help of medical billing software from reliable EMR software companies like GE Healthcare, medical billing solutions become more efficient and accurate, enabling healthcare facilities to optimize their revenue cycle management effectively.
Enhancing Patient Engagement with Patient Portals
Patient portals stand as a critical component of EMR systems. They allow patients to access their electronic patient records, enhancing patient engagement. Furthermore, they enable patients to communicate with their healthcare providers, book appointments and even make payments, establishing a more comprehensive healthcare solution.
With the cloud-based nature of patient portals, patients can access their health information anytime and anywhere, making it particularly beneficial for those with chronic conditions who need to regularly monitor their health. The interactive features, such as appointment scheduling and online payment options, further provide patients with a sense of convenience, motivating them to be proactive in managing their health.
Transforming Healthcare with the Best EMR Software
The best EMR software incorporates a blend of functionalities that aid in clinical decision support, patient care, and practice management. With giants in the market like InSync Healthcare Solutions and NextGen Healthcare providing a plethora of EMR software features, choosing the right EMR software solution for your healthcare facility becomes easy.
The best EMR software offers comprehensive solutions that ease the complexity of managing and expanding a healthcare practice. They are designed to meet a range of needs and tasks associated with medical procedures—from enabling access to electronic patient records and providing evidence-based tools for clinical decision support to managing appointment schedules and streamlining billing processes.